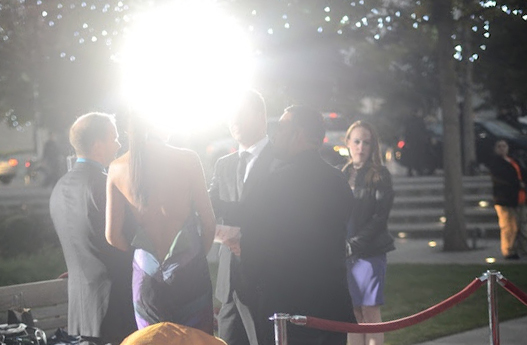 Classical Music Criticism in Dallas: It's Time for a Makeover
If there's a perception problem with classical music in 2014, is further alienating the existing audience a wise decision?
September is an exciting one in classical music, it's a month that brings the launch of new seasons from the Dallas and Fort Worth Symphonies as well as several local chamber groups. Next week on FrontRow we'll have a run-down of the best classical concerts to snag tickets to next month. In the meantime, though, it's time to have a conversation about the current dialogue surrounding classical music in Dallas. On that point, it could use some updating.
Like any other art form, classical music needs informed, sophisticated criticism that both educates and engages the public. We are lucky in this city to have a daily newspaper that continues to support a full-time classical music critic. Since 1999, The Dallas Morning News' Scott Cantrell has provided readers with a reliable stream of reviews covering an exhaustive number of symphonic, operatic, choral and chamber concerts. His output is prolific and he has high standards for the art form, but increasingly his tone tends to be off-putting.
It's no secret that classical music suffers from a misperception as elitist and inaccessible. This is due in part to a stiff, inflexible attitude towards concert etiquette that dominated the genre in the 20th century. By now it has been well documented that this uptight approach wasn't the norm when much of classical music was originally composed, and there seems to be a growing consensus that, moving forward, we could stand to lighten up a bit when it comes to who claps when or who wears what.
Another factor that contributes to classical music's image problem is a lack of diversity in concert halls. Compared to the visual and theatrical arts, classical music has been slow to evolve in terms of both gender and ethnic diversity. Between stuffy rules about how to act at concerts and a persistently older, sparingly diverse, male-dominated presence on stage and in print—the vast majority of classical critics at major newspapers in the U.S. are men, too—it's no wonder that younger audiences often feel intimidated by classical music.
I feel strongly that those of us who write about classical music have a responsibility not only to maintain high standards for the art form, but also to communicate to potential new audience members how accessible and enriching classical music can be, especially when it is exceptionally well performed and interpreted.
Which is why it was irksome when, earlier this summer, Mr. Cantrell posted a blog that was insulting and condescending towards both enthusiastic audience members and The Dallas Opera's newly appointed principal guest conductor, Nicole Paiement, who happens to be a woman.
In mid-June, The Dallas Opera announced the appointment of Ms. Paiement to the position of "Principal Guest Conductor." The press release read as follows:
The Dallas Opera is delighted to announce Maestra Nicole Paiement to assume the role of 'Principal Guest Conductor' effective immediately.
When the announcement was made, I covered it over on the Dallas Observer's Mixmaster. I failed to make a point of mentioning in my article the significance of the fact that The Dallas Opera appointed a woman to this position, but in a TheaterJones article published a month later, Gregory Sullivan Isaacs took the time to point out not only that this is significant, but also that Ms. Paiement will be establishing a mentoring program for women opera conductors.
Scott Cantrell also covered the announcement on Guide Live's Center Stage blog (a site "powered by the Dallas Morning News"). The blog post went up at 1:00pm on June 11th and was harmlessly newsy.
At 2:39pm on June 11th, however, just over an hour-and-a-half after the original announcement went up, Mr. Cantrell posted another blog, this time with a snarky headline ("Easy on the 'maestro,' please"). And this is where he crosses a line with his commentary. Here is the text of that blog in its entirety:
Can we give the much overworked word "maestro" a rest?

It probably shouldn't be applied to any musician under age 50, and then only to the most distinguished ones. Calling virtually anyone with a baton in hand a "maestro" cheapens the honorific pretty much as automatic standing ovations have rendered that formerly rare accolade meaningless.
Now, since Mr. Cantrell didn't mention Ms. Paiement by name in the rant above, the evidence that he was referencing (or should we say insulting?) her is purely circumstantial. But given the curious timing—Mr. Cantrell had not posted anything else on the blog in five days and would not post again for another nine—this post seems clearly aimed at the use of the word "Maestra" in reference to Ms. Paiement in The Dallas Opera's press release.
The word maestro (or maestra – fem.) simply means "master" and certainly does imply the highest level of accomplishment. While it may be true that the term is overused, Mr. Cantrell's bizarre assumption that there should be an age limit applied to its use is completely arbitrary. I chose not to inquire about Ms. Paiement's age for this article because, quite frankly, her age is not the point. Her impressive resume and her work should speak for itself.
If Mr. Cantrell has a problem with Ms. Paiement as a conductor, I do wish he'd write a blog explaining what he sees as her artistic weaknesses. Critics should critique where criticism is due, and certainly women conductors should be held to the same high standards as their male counterparts. But, in a world where women are most certainly fighting an uphill battle and are sorely underrepresented, it seems counterproductive to rant about the semantics of a press release.
If Mr. Cantrell was going to take the time to write a second blog post anyway, why not use that opportunity to point out that Ms. Paiement's appointment represents the first time a woman has held a conducting position that begins with the word "principal" instead of "assistant" at a major classical organization in Dallas? He could have also focused his energies on the fact that Ms. Paiement has made a name for herself as an interpreter of new music, something that so many conductors shy away from because, frankly, it's risky and hard. Simply put, passive aggressive jabs that come across as sexist (at worst) and condescending (at best) are not what classical music needs, especially in its current state.
Nor do we need the continued snobbery about how and when audiences should clap. Mr. Cantrell is certainly not alone in his disdain for the frequency of standing ovations at concerts in Dallas. D Magazine itself broached the topic in a 2010 article bemoaning the phenomenon. I get it. There are times when I've sat through a disappointingly bad performance only to see everyone around me leap to their feet in praise after the final chord. So what? There's no award given for obediently staying in your seat longer than your neighbor; doing so doesn't prove one's musical prowess. If a symphonic performance lacks rhythmic integrity or strings are out of tune, certainly, that should be mentioned in a critic's review. But criticizing audiences for their enthusiastic responses, even to less than stellar performances, is, as I've pointed out before, entirely unproductive.
In order for classical music to thrive in our city in the future, we need the conversation surrounding it to evolve past a dogged adherence to out-dated, old-world views. There has to be a way to maintain high standards for musical excellence without infusing criticism with undue elitism. Let's leave 20th-century ideals about classical music terminology and etiquette where they belong: in the past.