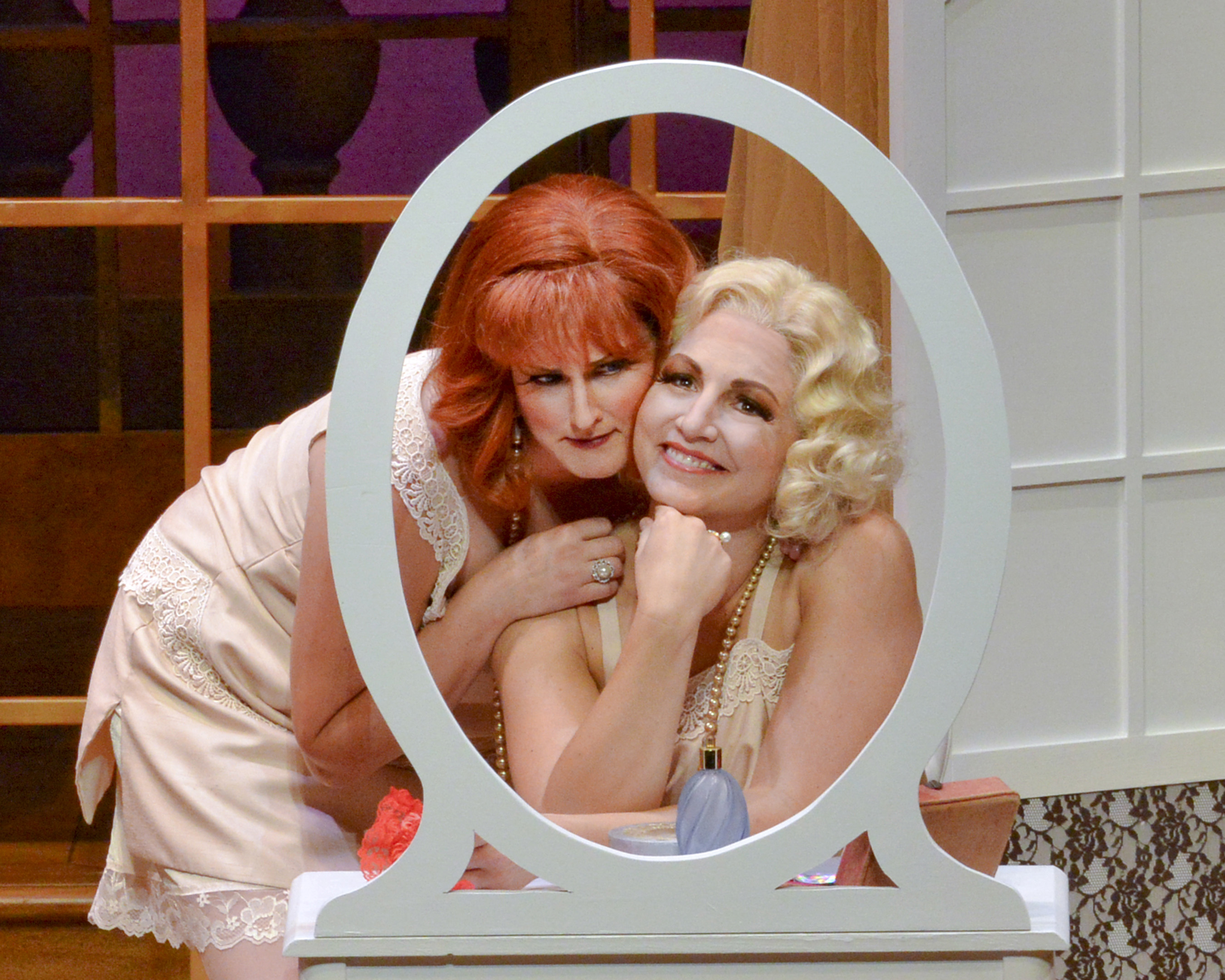 Mozart's Timeless Cosí fan tutte Handled Respectfully by Fort Worth Opera
Sometimes cynical tale of love given proper treatment by remarkable cast.
It's always good when the best thing about an operatic production is the singing, which was the case Saturday night, at the opening of Fort Worth Opera's current production of Mozart's Cosí fan tutte.
And it's also always a good thing when one comes away from a performance of that particular 18th-Century masterpiece with a sense not so much of individual stars, but of an ensemble of great singers working together under the spell of the greatest musical genius of all time. Once again, it was the case with this production.
Via a humorous, romantic, and sometimes cynical plot, Mozart explores—and distills, through music—the joy, pain, and folly of human love. The remarkable quartet at the center of this production consistently achieved individual virtuosity while maintaining an unfailing sense that the ensemble effort was the most important element.
If there was a first among equals in this remarkable cast, soprano Jan Cornelius took the honors with a gorgeously polished and powerful voice; mezzo-soprano Kathryn Leemhuis as Dorabella, baritone Paul Scholten as Guglielmo, and tenor Scott Quinn as Ferrando, likewise all exhibited the combination of power, subtlety, and flexibility essential to Mozart. Soprano Kerriann Otaño in her debut, was vocally attractive and dramatically vivacious as the maid Despina, playing the comical aspects to the hilt. Bass-baritone Tyler Simpson calmly personified mature wisdom—and displayed a rich Mozartian tone—as Don Alfonso.
The underlying setting of Cosí is the late 18th-Century, and the text is replete with references to a world in which reason and rationality are about to give way to an era of violent social upheaval. (Mozart, more than any other composer, seemed to sense the advent of revolution.) This production ruminates appropriately, on the timelessness of the story, with art deco sets and costumes from the age of flappers and Gatsby.
Stage director David Gately's skills have enlivened numerous past productions for the Fort Worth Opera, and his concepts and philosophies of direction have been a significant element in creating the unique look and feel of the company over the years. Here he applied an overlay of broad visual comedy reminiscent of 1920s and 1930s cinema. If he frequently pushed into the territory of pure slapstick, he manages to do so without overwhelming Mozart's vision.
Gately also deliberately, and appropriately, complicated the final scene, turning the possibility of reading the piece as an indictment of female character into a statement of unadulterated feminism.
Conductor Garrett Keast, in his first appearance with the Fort worth Opera, tended toward brisk tempos; unfortunately, the same sense of impeccable ensemble present among the singers did not always exist between the orchestra pit and the stage. However, in spite of occasional slips in that regard, Mozart's glorious momentum remained in tact throughout.