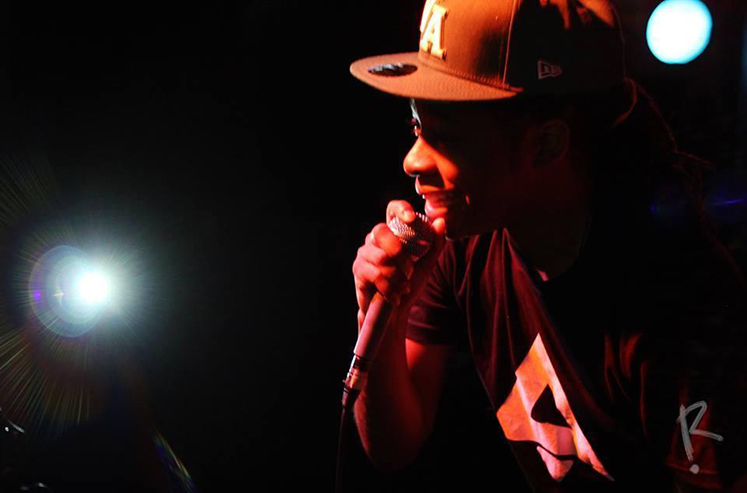 Concert Picks for Thursday, May 22: Alsace Carcione and other Shows that Aren't Morrissey*
If you don't have a ticket to the Majestic this evening, all is not lost.
Above all else, tonight is Morrissey's. It makes sense that today is World Goth Day, with the crown prince of melancholy spending his birthday giving our wretched hearts a little more ache, especially those who can't attend. Things have been snippy lately for the singer on tour, including a social media tiff with PAWS, who were in town after a little misunderstanding.
The Majestic seems to be the right venue for the singer's stately presence. I didn't make it into the show tonight, so I'll be crushing on goths at the Parks Mall. Pray for me. On to tonight's shows.
Morrissey (The Majestic): This is a bucket-list concert for most serious pop music fans. He stops in before the release of his newest, World Peace is None of Your Business, his first record in five years. Tonight serves as sweet retribution for the famously postponed then cancelled concert at the South Side Ballroom last year.
Alsace Carcione (The Prophet Bar): Alsace has been quietly building her brand over the last couple of months, releasing the excellent single,"Juke Joint" off of her upcoming album, which I'm excited to hear in full. Tonight is a showcase of the emcee's latest work. If you find yourself fiend to get out and see a show, this is your best bet tonight.
Quaker City Night Hawks | Somebody's Darling | Goodnight Ned (Three Links): These Red Bull Sound Select events have been surprisingly solid this year. I was hesitant upon first mention of a global energy drink brand meandering within the local music scene, lest things become too corporate or comfortable, but perhaps that's the point. However, they have reached out to some of the more fruitful booking endeavors in Dallas, and it shows. That being said, this is the most underwhelming show so far in the series. That's not a knock on the bands themselves, this line-up just lacks the same intrigue and mystery that has made the last couple of shows so damn fierce. If you're going to go all local, keep taking chances. George Quartz, perhaps?
Tonight's residencies and DJ spots include Colly T at the Beauty Bar VIBE; DJ Sober at The Basement at The "Travis;True School Thursdays" featuring DJ Rob Viktum will be at Crown and Harp.
*Okay, and a show that is Morrissey also.