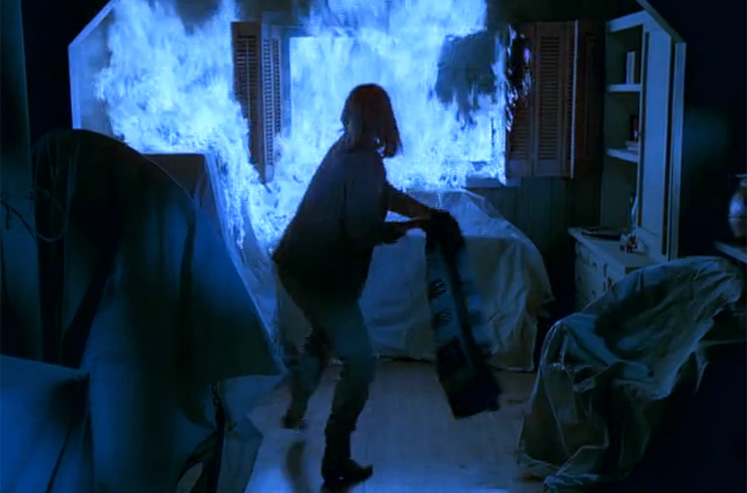 10 Galleries You Need to See at This Year's Dallas Art Fair
Our critic hit the art fair, and these are the 10 galleries he thinks you should seek out.
The Dallas Art Fair kicked-off last night with a big ol' gala I didn't attend. I was at the press preview yesterday, though, and got to spend some time milling around the booths of the 100 or so galleries from around the world. Chatting with a few gallerists, dealers, consultants, and curators who were also wandering about the Fashion Industry Gallery space yesterday afternoon, there's a general feeling that this year's fair is a bit deeper in quality. There are certainly more international galleries (around 20 or so).
My feeling, though, was that there was both a bit more quality and a bit more filler. I wandered around the upstairs labyrinth of booths for a while before I actually found some art I could get really excited about. I saw enough abstract painting to satiate me for a year. And even among the international galleries, I was generally a bit disappointed with what they had brought to Dallas. As for the local galleries, the spaces tended to a bit overhung, with the exception of Barry Whistler, whose booth is typically one of the best-looking ones in the fair each year (this year featuring the work of John Wilcox).
There is good work to be seen at the Dallas Art Fair, and certainly some I'd like to see on my own walls. Here are the galleries that caught my attention.
Misako & Rosen
After wandering about the upstairs rat-labyrinth, starting to feel like a dehydrated desert wanderer hallucinating a million mirages of Jordache jeans paintings, I turned a corner and spotted the pithy, little elegant work of Yui Yaegashi. "Goodness, that looks like the Japanese love child of Fergus Feehily," I thought. And lo and behold, it was a Japanese gallery that also had Feehily on display. My sweet tooth was satiated.
LYNCH THAM
There's a nice, brightly colored whimsical photograph of a helium balloon holding a carrot upright by Carlo Ferraris in the LYNCH THAM space, but the piece that got me was a video by Ferraris, tucked away in the corner, which features a long POV shot of the artist kicking two bowling balls down the stairs of his New York walk-up. Ferraris appears to be interested in kinetics and common objects held in tension by absurd orchestrations or scenarios. The bowling ball piece expresses something both brazen and debilitating, a Gordon Matta Clark destructive exertion mixed with Martin Creed whimsy.
Beatriz Esguerra Art
The Colombian gallery featured a couple of artists that caught my eye. Max-Steven Grossman's large scale photos of bookshelves are pretty, if a bit contrived, but the longer I stayed with them the more they reminded of Jorge Louis Borges and Italio Calvino's writings on books, imaginary libraries, and conceptual, subjective databases of knowledge. I didn't care too much for Carol Young's porcelain chip "paintings," but her stacks of porcelain scrolls are sumptuous. Edgar Martins' work brought the space together, stark and sunning photographs that transform spare landscapes into evocative, surrealistic settings defined by a sharp, though poetic formality.
Galerie Forsblom
The Finnish gallery features a number of interesting works by Terry Winters and HC Berg.
The Green Gallery
Milwaukee's Green Gallery is always one of the best spaces at the Dallas Art Fair each year, and this year's highlight is Brad Killam and Michelle Grabner's massive kinetic sculpture, a mash-up modernist vortex machine. The domineering piece is complemented well by energetic paintings by Nicholas Frank and Spencer Sweeney.
Carrie Secrist Gallery
You might walk by Carrie Secrist if you just glance in at the op arty abstracts that feel so much like so much at the Dallas Art Fair. But hidden in the back of the space is a video piece that may have been my favorite work in the entire fair. Michael Robinson's The Dark, Krystle (2013) re-cuts hundreds of shots from the TV show Dynasty to reconstruct a new, surrealistic story line comprised of moments of over-the-top melodrama, repetitive over-acting, and period-dated fashion. Soap schlock becomes something closer to David Lynch. It's a marvelous and often hilarious (and heartbreaking) riff on artifice and narrative, as well as the inner workings of fiction and cultural subtext.
Howard Scott Gallery
I liked the mix of work at Howard Scott, some rich abstracts, lush tonality, and narrative,  "outsider-y" work that was whimsical and refreshing.
Jonathan Viner
Amid a sea of endless abstract iterations, Paul Cowan's achingly simple, seemingly effortless, and cerebral-sparse series of rich blue canvases, dashed with digital slashes, feel as if the artist took the stage, hung his work, and threw down the mic.
Massimo De Carlo
There are some interesting paintings in this space, but the highlight is a blue chip item — a perforated swirl of mud on canvas by Lucio Fontana — that shouldn't be missed.
The Journal Gallery
Brooklyn's Journal Gallery, which is adjacent to the Jonathan Viner space, is circled on my brochure map, but I didn't take any notes. Going back over the romp though the art fair in my mind, I'm having the hardest time remembering what this space looked like. That's a fail on my part, but it is also something typically art fair: art swept from the memory by a rushing stream of even more art. Nonetheless, I trust my instinct at the time. There's something at Journal Gallery worth seeing. Go check it out.