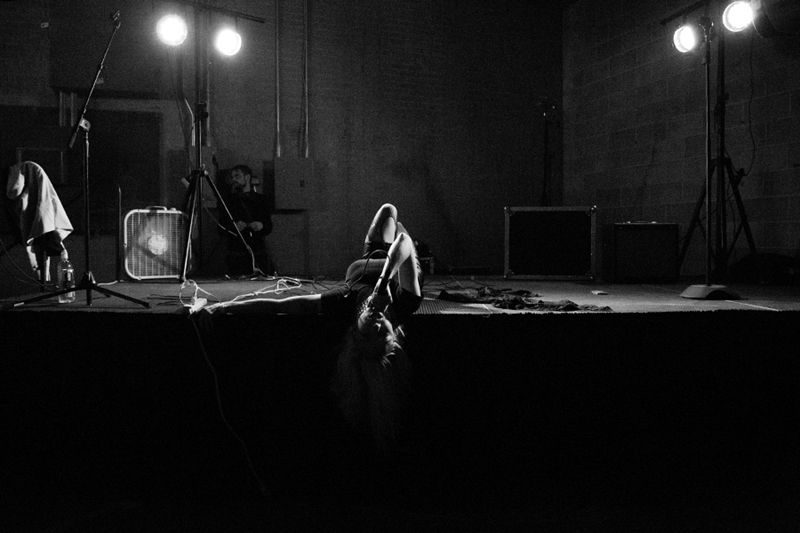 Dallas Music Picks for Thursday, February 13
Sure, Thursday may be the only buffer between you and Valentine's Day, but it's definitely worth the wait. Get a head start at any one of these shows:
Thin Line Fest: Denton's newest film and music festival will continue its five day soiree with some of Dallas hip-hop's favorites. Jenny Robinson, Sam Lao, and Booty Fade will all play the Dallas Muncipal Electric Tent in anticipation for Fort Worth's Snow tha Product. Those familiar with Snow's rapid-fire wit and verses should be sure to pack in tight after the 9pm mark. With three of Dallas' biggest powerhouses, it should be a shining moment for local rap.
 The Longshots, The Distressers, Fungi Girls, Sealion: Rubber Gloves will be showcasing another side of Thin Line Fest's music festivities with these back-to-back performances. I especially recommend sticking around for the Sealion show; I saw them two years ago in at Double Wide and danced from night to finish. Fort Worth's Fungi Girls have been keeping pretty active in 2014; look out for future appearances from them this month.
Bone Thugz-N-Harmony: After an extremely successful 2013  touring run, this hip-hop staple is ready to kick off part 2 of their "Texas Takeover" experience. The tour kicks off tomorrow at Trees, then will make its way to San Antonio, Houston, and others across Texas. Last month the group mentioned their hopes for a Rock & Roll Hall of Fame induction in their Cleveland hometown, so it's possible 2014 will be an exciting year for fans.
Rebirth Brass Brand, Kristy Kruger: Luckily for us, Rebirth Brass Band keeps parading their way back to Dallas. This time they'll be setting up shop at the Live Oak Music Hall with Denton's own Kristy Krueger, whose special brand of blues-flavored folk fits almost too perfectly with its headliner. Heads up–you've got five decades worth of fans to cut through, so be sure to show up early for a great spot.
As always, Colly T's VIBE and DJ Sober's The Basement residencies will be charming the masses at The Beauty Bar and The Travis (respectively!)